European Breeding Bird Atlas 2
Distribution, Abundance and Change
Ten years after the decision to make the project happen, a book showing EBBA2 results was published as a partnership between the European Bird Census Council and Lynx Edicions. The book was launched in December 2020. A youtube video on the launch event is available.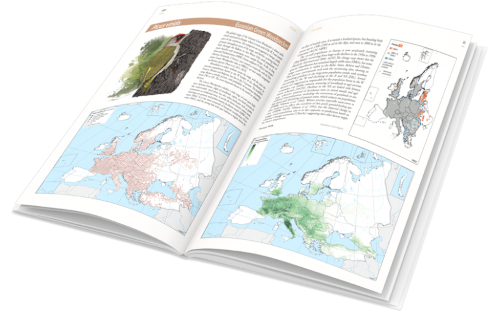 This book presents information on all species reported to breed in the study period 2013–2017. A total of 556 species are treated with a full species account, while a further 69 rare species are included in an appendix. Species accounts include 50km maps (usually showing abundance data), modelled distribution maps with a resolution of 10km (for 222 species) and change maps comparing current distribution with that obtained for the first EBCC atlas. Texts written by 348 authors from across Europe provide further information. All species accounts are illustrated with original artwork by 46 artists. Overview chapters provide a general discussion and summarise the main results.
Recommended EBBA2 book citation
Keller, V., Herrando, S., Voříšek, P., Franch, M., Kipson, M., Milanesi, P., Martí, D., Anton, M., Klvaňová, A., Kalyakin, M.V., Bauer, H.-G. & Foppen, R.P.B. (2020). European Breeding Bird Atlas 2: Distribution, Abundance and Change. European Bird Census Council & Lynx Edicions, Barcelona.