Ireland
National coordinators, data providers and other key supporters
National coordinators
Brian Burke¹, e-mail: bcaffrey@birdwatchireland.ie, 
Brian Caffrey¹, e-mail: bburke@birdwatchireland.ie
Main data providers
Olivia Crowe¹
¹BirdWatch Ireland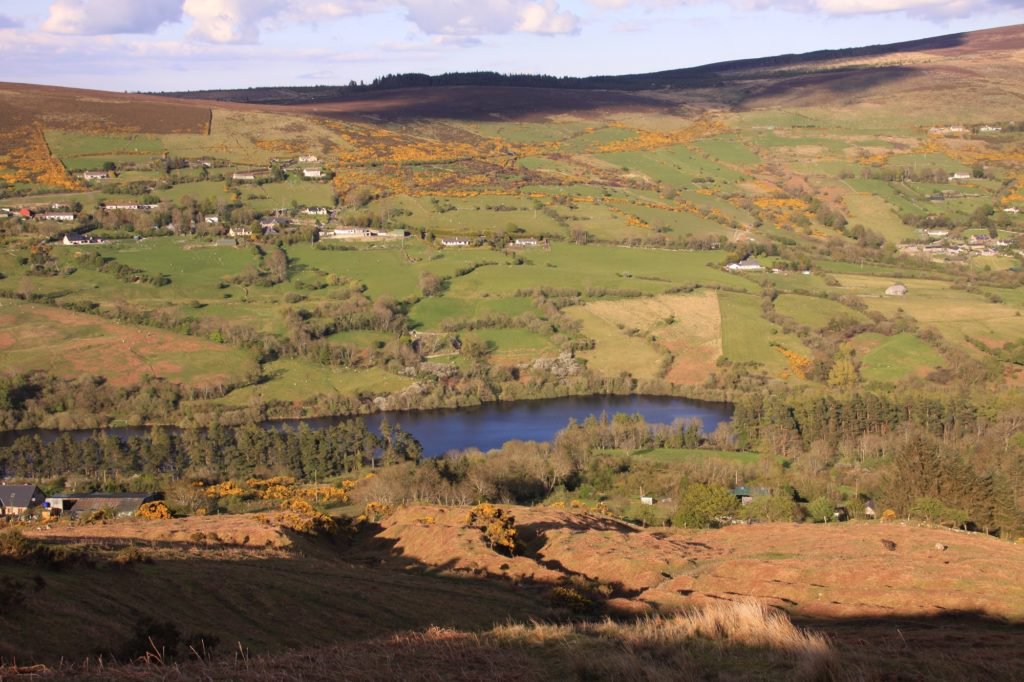 Glenasmole. Photo by Coilin MacLochlainn
Acknowledgements
Fieldworkers
BirdWatch Ireland were able provide data for Ireland from BTO/RSPB/BirdWatch Ireland/WOS/SOC BirdTrack. Many thanks to volunteers in Ireland who contributed data to the scheme. Thanks also to all volunteers who routinely contribute to the Countryside Bird Survey, (coordinated by BirdWatch Ireland and funded by the National Parks and Wildlife Service), National Biodiversity Data Centre, Irish Rare Breeding Bird Pannel and the Irish Raptor Study Group, which also contributed many important bird records to the atlas.