Portugal
National coordinators, data providers and other key supporters
National coordinators
Carlos Godinho¹, Domingos Leitão²
¹University of Évora, ²Sociedade Portuguesa para o Estudo das Aves (SPEA)
Other key supporters:
Regional coordinators:
Miguel Cardoso
Sérgio Bruno Ribeiro
Paulo Travassos
Pedro Cardia
Bárbara Fráguas
José Jambas
Ricardo Brandão
Luis Silva
Paulo Tenreiro
Rui Machado
António Rosa
Ricardo Tomé
Filipe Canário
Alexandre Leitão
Jorge Safara
Carlos Cruz
Ana Teresa Marques
Thijs Valkenburg
Alba Villarroya
Cátia Gouveia
Scientific Commission:
Helder Costa
Ricardo Lopes
Paulo Travassos
Carlos Godinho
Júlia Almeida
Vitor Encarnação
Paulo Oliveira
Domingos Leitão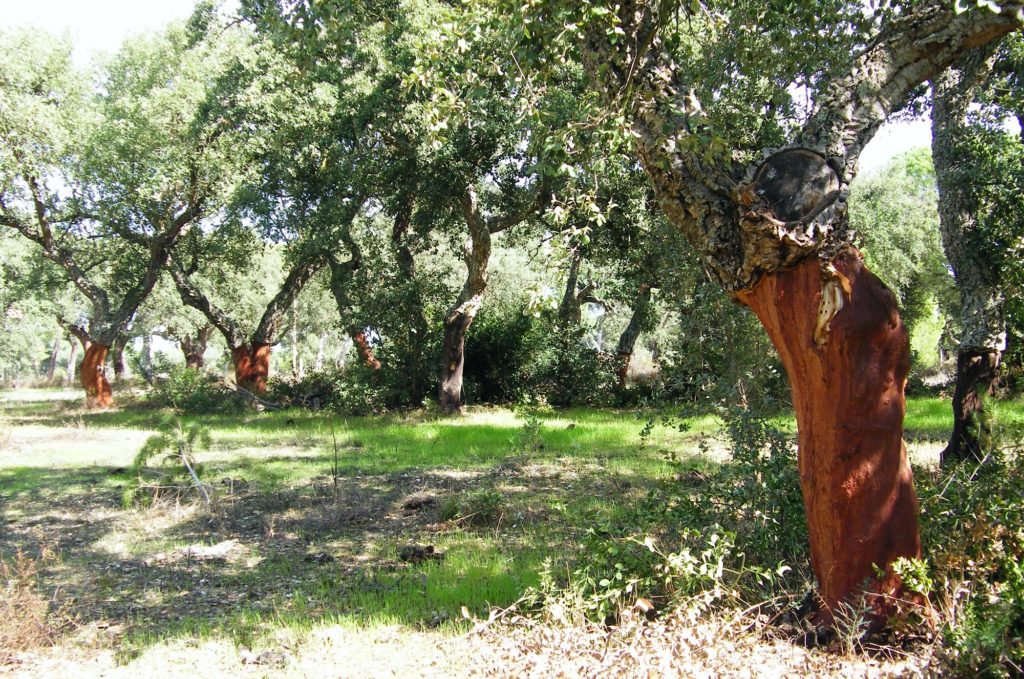 Cork Oak Montado. Photo by Domingos Leitão /SPEA
Acknowledgements
We are deeply grateful to all volunteers that provide bird records and breeding evidences for the national atlas and for EBBA2. This acknowledge is extended to all PortugalAves/eBird users, that submit thousands of complete lists that allowed to gather important information for poorly sampled areas.  
List of the fieldworkers: Agostinho Gomes, Agostinho Tomás/ICNF, Alexandre Hespanhol Leitão, Alexandre Moreira, Américo Guedes, Ana Botelho, Ana Isabel Fagundes, Ana Mendonça, Ana Teresa Marques, André Vieira, Andreia Dias, Antón Alvarez, António Matos, António Monteiro/ICNF, António Rosa, António Silva Luis, Armando Moura, Associação Palombar, Barbara Ambros, Bárbara Fráguas , Bruno Pereira, Bruno Santos, Carlos Capela/ICNF , Carlos Carrapato/ICNF , Carlos Cavaco, Carlos Fernandes, Carlos Fradoca/ICNF, Carlos Godinho, Carlos Miguel Cruz, Carlos Pacheco, Carlos Pedro Santos/ICNF, Carlos Pereira, Carlos Santos, Carlos Silva, Carlos Vilhena, Carmo Silva, Cátia Gouveia, Cecília Melo, Clive Viney, Cristina Maldonado, Cristina Mendes, Daniel Garcia, Daniela Costa, David Santos, Domingos Leitão, Eduardo Realinho, Elizabeth Coelho, EVOA, Fabrício Nunes, Fer Goytre, Fernando Canais/ICNF, Fernando Pereira, Filipe Canário, Filipe Figueiredo, Glenis Vowles, Gonçalo Elias, Guillaume Réthoré, Helder Costa, Hugo Sampaio, Hugo Zina, Ivan Kljun, Jacinto Diamantino/ICNF, Joana Lourenço, João Correia/ICNF, João Francisco/ICNF, João Luís Almeida, João Paulo Lopes/ICNF, João Silva/ICNF, João Tiago Tavares, João Tomás, Jorge Safara, José Carlos Ferreira/ICNF, José Conde, José Jambas, José Luis Brandão, Jose Paulo Monteiro, José Perdigão, José Silvério Lopes/ICNF , Juan Bueno Pardo, Juliana Menezes, Lars Gonçalves, Laura Castelló, Luís Aguiar, Luís Ferreira, Luís Nogueira Santos, Luís Pascoal Silva, Luís Primo, Luís Queirós, Luís Santos, Luís Silva, Luís Venâncio, Manuel Jorge dos Santos, Manuel  Petiz, Manuel Aldeias, Manuel Petiz, Marcial Felgueiras, Marco Nunes, Marta Nunes, Michael Armelin , Miguel Cardoso, Miguel Mendes, Nelson Pereira, Nuno Oliveira, Nuno Santos, Nuno Soares, Nuno Ventinhas/ICNF, Paula Martins, Paulo Alves, Paulo Belo, Paulo Cortez, Paulo Encarnação/ICNF , Paulo Monteiro/ICNF, Paulo Tenreiro/ICNF, Paulo Travassos, Paulo Valente, Pedro A. Salgueiro, Pedro Alverca, Pedro Cardia, Pedro Moreira, Pedro Nicolau, Pedro Ramalho, Pedro Rosa, Ricardo Brandão, Ricardo Jorge Lopes, Ricardo Silva, Ricardo Tomé, Rúben Coelho, Rui Cáceres, Rui Eufrásia, Rui Ferreira, Rui Lourenço, Rui Machado, Rui Massano, Rui R. Silva, Samuel Duarte, Samuel Infante, Sara Gomes, Sérgio Bruno Ribeiro, Shirley Therese van der Horst, Susana Bilber, Tânia Pipa, Thijs Valkenburg, Vigilantes ICNF, Vitor Encarnação/ICNF
Partner organizations:
SPEA – Sociedade Portuguesa para o estudo das Aves
ICNF – Instituto da Conservação da Natureza e Florestas
LabOr – Laboratório de Ornitologia / Universidade de Évora
Other supporters:
EBBA2 Small Grants (MAVA Foundation)